Fantasy & Role play
Let's get kinky and talk about role play! Take a peak into my fantasy world. 😉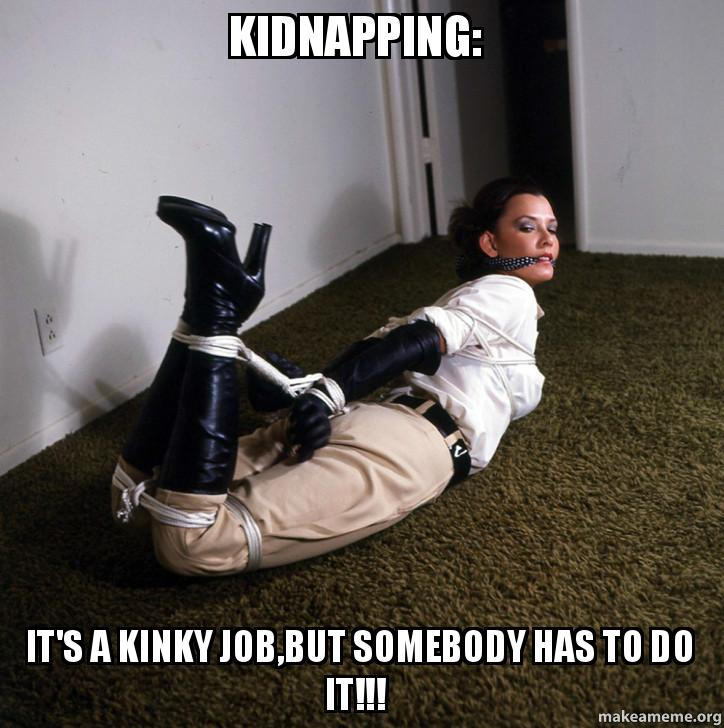 1. To spice things up in the bedroom, how adventurous are you willing to be? (select one)
a. I have never role-played before and will need a lot of instruction.
b. I have tested the waters, but never acted out anything scripted.
c. I have got my feet wet and want more!
d. Dive in head first – nothing is too deep.
Role playing is something i always wanted to try but didn't have a partner willing before Daddy. We jumped in head first with kidnapping scenarios, CNC almost rapey stuff, super hero role play, some seriously kinky age play among others. There's still quite a few left on our to-do list. 😉
2. What scenario peaks your interest most? Why?
a. Romantic and sensual
b. Playful and fun
c. Kinky! I want it all.
In most of our play sessions, Daddy and i include a bit of all three. The kinky rough play always has a place! The more taboo the role play is the more fun we have!
3. Which of these is closest to your ideal setting for a fantasy?
a. A brothel
b. A dungeon
c. A bedroom
d. A prison cell
Of the options listed here, a brothel is the most likely to spark some kinky role play. 😉 i have a number of fantasies that start off in the dark corner of a seedy bar. *giggling* The only one on the list that doesn't appeal to me at all is a prison cell. Took me a while to get comfy with my own kink around churches and religious role play. 😉
4. Which of the following toys would be prominently featured in your fantasy? (select one)
a. Feathers and whipped cream
b. Handcuffs, panty hose, and a necktie
c. Whips and chains
d. Ice cubes and a cold beer
This one is seriously hard to choose! i can totally see almost all these things playing a part in some fantasy or another. i'm not gonna choose. lol Only Daddy can make me. 😛 Sensation play is high on my list of kinks! Ice and cold drinks on my skin, candle wax. Tickling is another one of those things that drives me nuts if it's done just right. 😉 Bondage, gags, spanking… All of these items play a role in my fantasies and role play.
5. It is time to take your sexy self to fantasy island, which fantasy will you bring to life to rock your lover's world?
a. The Sassy Sexy Jersey Whore
Gaudy, Flashy, Showy…totally Jersey!
b. Kinky Cook
It's all about the spice! Heating things up in the kitchen.
c. Naughty Maid
Your feather duster will tickle more than just the dust on the shelves.
d. Doctor Love
Saving lives and breaking hearts but not before you administer a head-to-toe physical examination.
e. Frisky Fireman
A hose so long you can put out several of the hottest fires and leave a smoldering heap as proof of a job well done.
None of the above fall into my top fantasies. How about Date Night handcuffed the entire time helpless and forced obedience in public? Let's go with this! His hands slipping under my skirt teasing me while i'm required to maintain proper behavior for our situation. Being publicly fed because i'm cuffed with no use of my hands. 100% reliant on Him for all things and consequences for disobedience and slips. 😉
Bonus: Tell us about your craziest or wildest role-playing adventure. We've had a few. i think the one that was most fun and totally spontaneous was Super Hero. Superman and Wonder Woman had quite the night of it forcing Wonder Woman into submission. 😉
————-
How to play TMI Tuesday: Copy the above TMI Tuesday questions to your webspace (i.e., a blog). Answer the questions there, then leave a comment below, on this blog post, so we'll all know where to read your responses. Please don't forget to link to tmituesdayblog from your website!