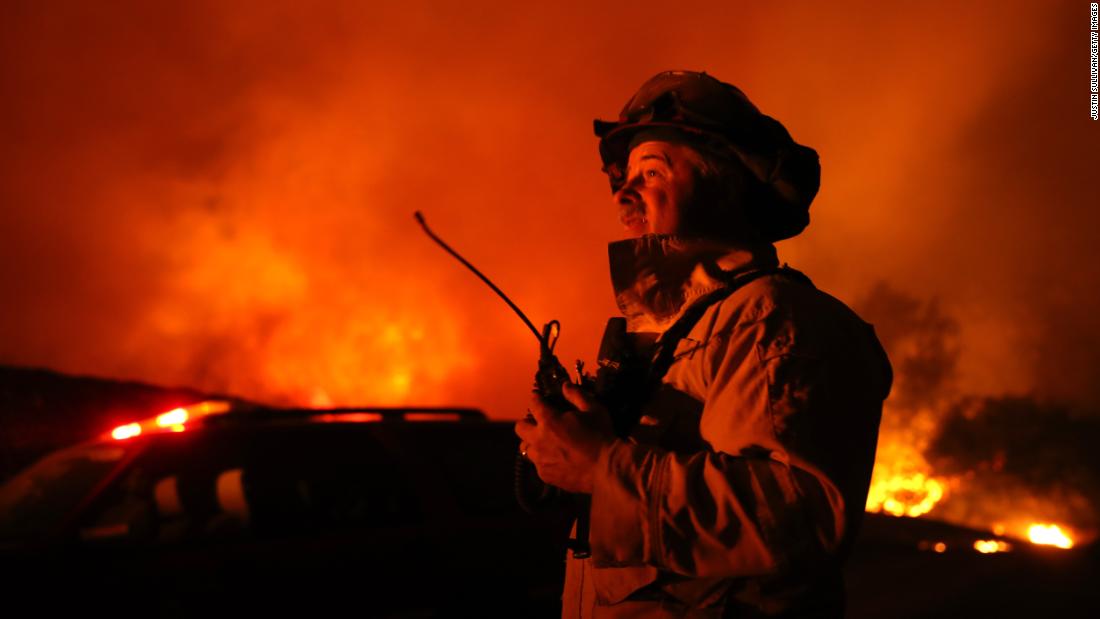 My last post was happy and upbeat. Looking forward to a cup of coffee. So was everyone else! As we congregated in the lobby waiting for breakfast to start we began to chat. Many of us went through this in 2017. Friends, neighbors lost their homes then and are just getting back into them to be here once again. Others have just moved here and this is their first go 'round. Fear, horror at what's happening. Not knowing what to do.
I talked to the girls working at the front desk and the breakfast gal. The overnight girl's family had to evacuate in the middle of the night while she was here at work. She's worried sick unsure of where they'll go. Wanting and needing to be home with her family. The breakfast gal is here unsure if she'll be able to go home at all after this. Her family is scattered around the vicinity and will try to reunite. I almost broke down talking to the morning staff. The field behind her house caught fire at 4am and she had to gather her baby up and leave right then and there. No planning… no warning for the imminent… she was in a "safe zone". She's worried sick being away from her little one and boyfriend while she's here. She wants nothing more than to leave. She doesn't know what to do.
Adult children coming in to help their elderly parents evacuate while their home is being destroyed miles away. Lost work for them, anxiety, fear, stress… planning the next step for their parent.
Others checking out of the hotel heading further south where it may be safer. Everything around us is unsafe and being evacuated. Somehow, we're in a little bubble… at least for now.
I'm grateful to be warm, safe, have a full tummy and my family here with me. The ability to write and check in with the outside world. That gratitude falls short compared to the fear I have inside. At the drop of a hat I'll burst into tears again. Only a few miles away the fires are destroying everything familiar. My home may not be there at the end of this. Staying positive helps… though only for a little while.
Last time? I locked myself in my house where it was safe and watched Disney movies and didn't watch news or anything stressful until things ended and I had to deal with it. The trauma was too much. Just too much. This time, I'm in the thick of it along with a few hundred other people waiting and hoping all will be fine and we can at least stay here until it's over.
The sun has come up and there's a hint of blue sky through the red haze of soot and smoke. The sun is an unnatural red… like a red moon almost. The winds are strong moving things along… mostly the fires.
Hold a quiet moment of peace and hope for all of us here in California as we get through this horrific period. Whatever your version of that is… I'm sure everyone of us will take it.
Jodie