The weekend has officially ended in the McDaddy household. Daddy heads back to work this afternoon. We had the most spectacular time together!!! On Wednesday, i kinda insisted in my sweet subby ways that we get out of the house and do something. We needed a treat yo' self weekend badly!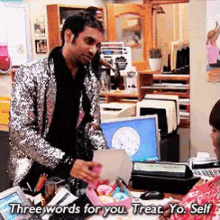 i wrote about our date Wednesday where we went to lunch and a drive to the ocean. i had some serious cabin fever from being so sick. The meds have kicked in full effect now and i'm A-OK healthy again!! ♥ YAY!!!!
Yesterday was another gem! We slept in. Had a leisurely morning. i got some business related to our construction zone living situation taken care of prior to heading out for another lovely date night.
Ohhhhh… Daddy and i had an amazing play session yesterday afternoon!!! It was totally impromptu. He layed on the bed for a minute teasing me that He was done, ready for a nap, not going anywhere. i giggled telling Him that if He stayed there i was gonna tickle Him with fur mitts, wiggling my tickling fingers. Not an ounce of hesitation and His clothes were off and mitts pulled out of the drawer. lol Lots more happened than just a bit of play with fur, but i'll leave that for another day. *giggling*
Daddy will need to tell the story about me grabbing Him telling Him to "get over here!". His version is much funnier than mine!!!! Yes, i did grab Daddy (hard) yanking Him towards me demanding that He "get over here!". Topping from the bottom? LOL i don't think so. He described the scene to me afterwards from His perspective and i roared with laughter! He said i scared Him. i had a Linda Blair, Exorcist moment. LOL (i'm blushing from head to toe now!)
We had a romantic dinner at a local Italian place. Daddy got all decked out! He wore black slacks, black shirt with an olive green sport's coat. He cleans up so well!!!! *rawrrrrr* i wore a black mini skirt, red sweater, black fishnet thigh high stockings and 3″ red pumps. i took my black fox fur swing coat for when it cooled off. i needed it! Good thing i didn't realize it before we left, but it seems the top of my stockings showed a bit when i walked from behind. *blushing* Daddy also had me go out without panties and freshly fucked with the distinct musky aroma wafting from me. *giggling* Is it any wonder i drew attention everywhere we went?!
i've been gluten free long enough that i'm returning to my normal weight!!!! WoooHooo!!! i can't begin to tell you how good it feels! my ankles are thin again and my face has lost the pudge once more. i have about 10 pounds left to go between the gluten and lifestyle changes i made for a while. The worst is over!!! i see the light!!! 😉 And it's not a freight train getting ready to take me out!!
Impromptu, but Daddy took us clothes shopping! i managed to shop for about an hour in those heels. i'm a troopah like that. *wink* Daddy picked out 4 or 5 really nice shirts for himself. my favorite of all of them is a short sleeved plaid dress shirt in pastels. i never thought Daddy would look good in pastels. i was dead wrong!!! Total winner!!! i picked out a nice pair of houndstooth pants, blue leggings with a floral design, a black sweater and a few cute blouses. i think all toll, i got 6 tops.
Two of the shirts i got are for little space. *giggling & grinning* One is a Lion King tank top with prints all over it of Simba playing. i am, after all, Daddy's lion cub. ♥ He's been talking about getting a second tattoo for a while now that's a Lion holding a kitten in His big paw. ♥♥♥ Just makes me heart swell!!! i just adore my Daddy to the ends of time and back again!!!! ♥♥ The second shirt is really soft and tie dyed. It's got a picture of Stitch on it with "Ohana" printed a few times. It's super cute. 🙂
i've been awake since 4:48am. *sigh* Once i hit the 5 hour mark for sleeping, i can't go back to sleep no matter how hard i try. i had to potty, so… here i am. Daddy talked in His sleep all last night!!!! He did the night before, too. Daddy's typically a very quiet sleeper. He doesn't really snore, toss & turn or talk. Couldn't have been more different if He planned it last night. Threw covers off, tossed & turned, chattered at me…. like actually saying my name in full sentences. At one point, He scolded me in the Daddy tone for something. *pouty face* Nobody likes that!!! i was sleeping, being a good girl!!!! Hopefully He's actually slept well, despite all the activity.
i'm getting hungry. i've been wondering for a few days now if i could successfully fry an egg in the deep fryer. i just might try! Curiosity killed the cat… or so they say. lol
Til next time… ♥ Have a great Friday, everyone. 🙂