I've started the process of detoxing off gluten once again. I slept until nearly 4pm today. My body is screaming at me to SLEEP and HYDRATE!!! Water is my bestie when I'm detoxing. To drink as much as I need to I found that adding a bit of lemon or other fruit to it breaks the monotony of gallons upon gallons of water. My body forces the sleep. I can't do anything about that. I just can't keep my eyes open. If all goes well, I should be through the worst of it in about a week. In the meantime, honestly, I feel like crap… I'm irritable… and just not all that interested in the world. Knowing how horrible the detox would be, I've put it off as long as humanly possible…. until my body is forcing me to STOP!!!!!!!!!!
Last night I made a quick beef and pork stew from leftovers adding veggies and bouillon. Was fantastic! I baked rolls for the first time to go with it. I'm not talking take & bake, but from scratch gluten free dinner rolls. They were outstanding! Had one for breakfast. 😉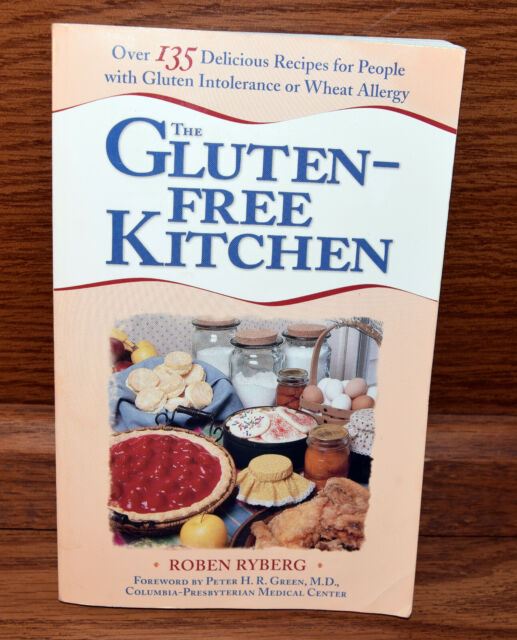 Roben Ryberg wrote all of her recipes using potato starch and corn starch in lieu of flour. When I was first starting to bake gluten free I followed her recipes to the letter. They were great!! I found working with those two starches to be really messy. I found them to be extremely bland when making breads. I haven't chosen white bread for anything most of my life. It was a good starting point. Now I alternate between a few of the gluten free flour blends at my local grocery store. Some are similar to all purpose white flour in how they turn out and others heartier…. more like you'd find in heavy a multigrain brown bread. Both are wonderful…. just not totally interchangeable in all recipes. Trial and error, my friends, trial and error.
I'm going to give another plug for her book. She teaches the foundation for gluten free baking. After using her recipes routinely for about a year, I can now make the proper substitutions to a regular recipe and have it come out well. I think that's the mark of a good teacher!!
I've got a hankering for cranberry! Headed to the kitchen to transform a can of leftover cranberry sauce into decadent muffins. I'll let you know how they come out. 😉
Happy Saturday all.